So here we are, the end of another year, and as usual I find myself with an enormous catch up to do on the blog. Life is just too crazy at FTC. At the point of my last point it was Esme's birthday, and then the entirety of December is always spent absorbed into Christmas festivities.
Esme's Birthday fell on a Sunday, and so we booked a table at Fortnum and Mason for us to devour sweets and treats in their ice cream parlour - ice cream being one of her all time favourite foods. We
were joined by my Dad, Tashas parents, Dawn, Ammie, Sal, Dave and Dan & Joe.
With the small exception of Joe coming down with a vomiting bug and throwing up all over Dave we had a fantastic time. It was quite a retro fuelled time, and our table was graced with such delights as Knickerbocker Glory's , Gingerbread houses and Coke Floats!
The Christmas lights were out, we paid Hamleys a visit, and finished the day off with a gorgeous dim sum meal.
And before we knew it Christmas was upon us. We numbered ten for Christmas dinner, and Alfie was fit to pop ... he'd asked Father Christmas for a Toy Story Woody!
Our friends Claire and Jody were amongst those to join us this year, and come the end of Christmas eve the presents were already making their way into the room ... and thats before the Grandparents arrived!
I spent ages preparing for the big day. The traditional Christmas pudding, the gravy, prep for mulled cider, even flavoured sugars - but it was Jody who provided the Christmas cake and well and truly came up with a champion showstopper!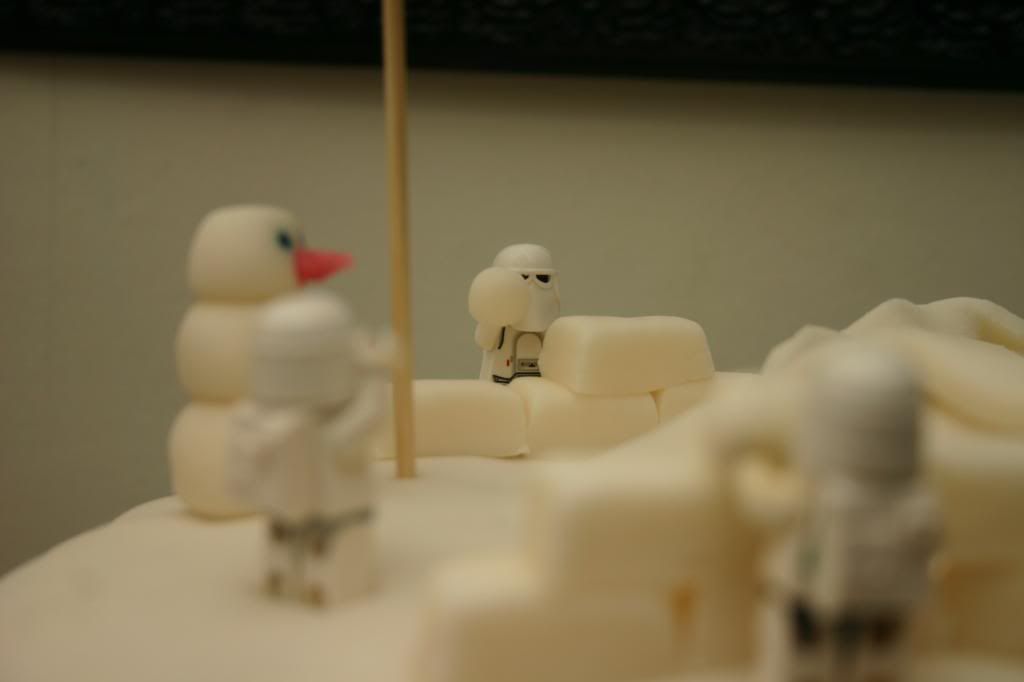 Essie must be one of the few children happy to have any number of tacky objects places upon her noggin in the name of festivities. She does find the cameras flash a bit bright sometimes though!
We kicked about until 10am when the Grandparents arrived, Esme taking on Claires high score on Angry Birds.
Somehow we all squeezed around the table though, and amazingly Esme fell asleep right on food time. And that sure is a first!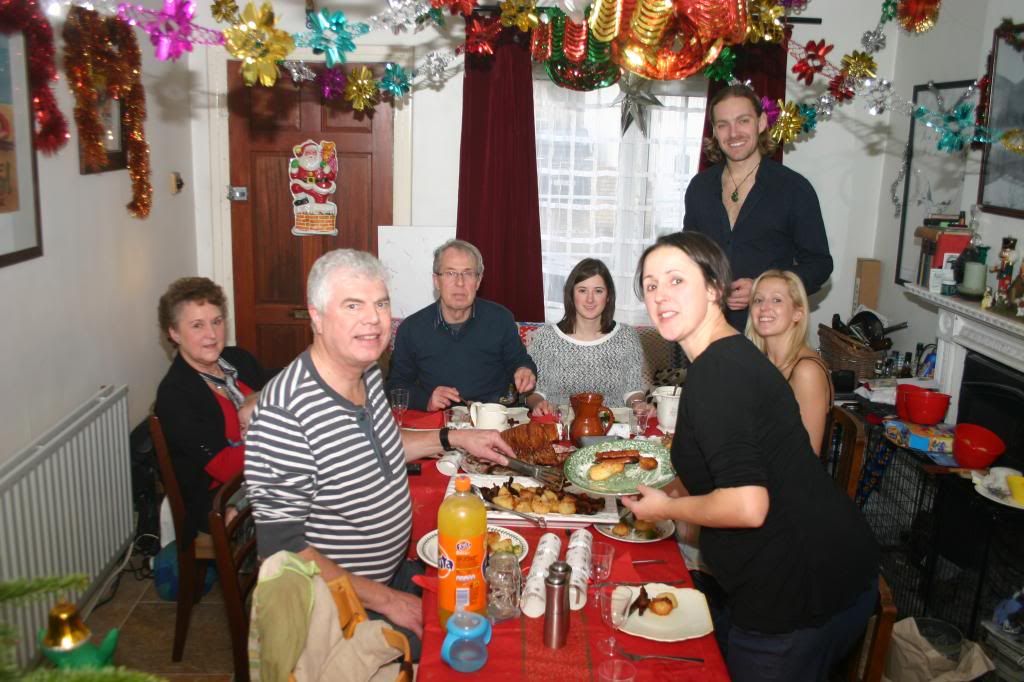 And with crackers pulled and silly hats upon our heads there was chocolate to eat. This pleased Alfie.
Claire and Jody stayed a few days past Christmas Day, a time I remember mostly for eating cheese. And games of Cranium and Cluedo where as per usual I was accused of being over competitive. It was a wonderful Christmas, made all so enjoyable by the faces of Alfie and Esme as they unwrapped presents and generally had a ball with family and friends.
There are other points I should also include about the past month too. Alfie had his end of year party at school, and I have a video I must upload. Its brilliant, and clear he loves his time at school so much!
He also developed a genuine love for Jamie Oliver. It all started when he began watching 15 Minute Meals with me as I tried to multi-task and cook at the same time. From the kitchen all I could hear was comment after comment of "mmm, nice". It was when Nigella came on TV and Alfie turned to me and proclaimed "No nice Daddy, I wan' Jamie" that I realised quite how particular he was with his TV chefs!
With the year now ending I am going to try something new for 2012. I saw a diary in one of those little catalogues that always get assigned to 'toilet reading' here. It basically had space for a sentence (or 140 characters to maximise twitter generation appeal) per day. I'd always thought that that approach wouldn't be thorough enough, but I struggle to find time to keep the blog up to date and there is loads of day to day stuff I miss. And so I'm gonna try it. An entry a day, no matter how short, and ideally with at least one photo. I can do it all from my phone, so I really have no excuse. Anyone betting on how long I manage to keep it up??
And so onto 2013. Quite possibly our last in the UK!