I guess that any blog entry about Big Bang should be about stunning bugs and slammed buses ... but not for us this year!
It was Rob's birthday today and so with our diary becoming clear we decided to head up to Santa Pod to wish Rob a happy day. Any excuse for a beer!
The forecast was poor and the weather outside looked pretty miserable but we set off in the hope the Pod would once more have its own contrary weather system in action. We arrived and it was dry. We made our way down to the Fuellers Bar and it started raining. And it didn't stop.
And so while Tash and Esme took cover
Alfie made the most of the opportunity to test exactly how waterproof wellies really are.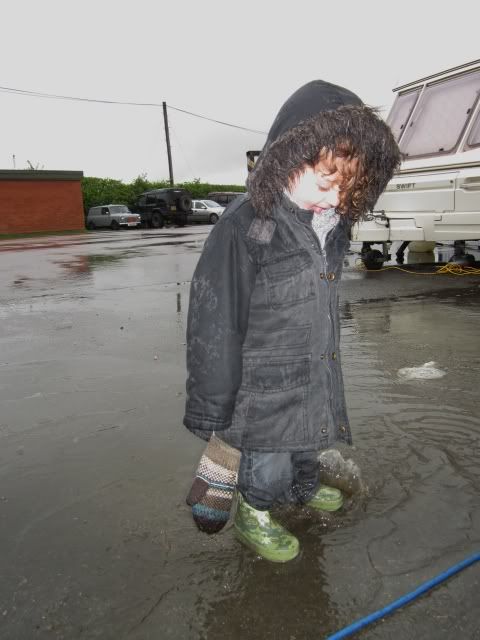 He must have run around jumping (and occasionally falling over) in puddles for over an hour, but he had a grin on his face from ear to ear. Much like this ...
And when it all gets too cold, too wet and too miserable? DO-NUTS!!